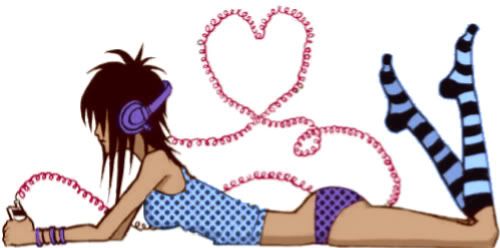 Nickname: Azzy, Aeri, Kitty
Birthday: 2.4.93 [age 22]
Astrology: Sun: Aquarius
Ascendant: Capricorn
Moon: Cancer
Political Party: Anarchist/Socialist
Religion: Complicated [ask me]
Relationship Status: Taken


my real name is

Asberry Quiñ
ones
but i prefer anything but.
most people online know me from my past usernames Aeri Terror, KittyBeri or Berry Quinones.
my favorite colors are purple,

blue & green.
i have an on-call job doing lights for a

magician

named

Phil Dalton

, i was a cashier at Target for a little while, worked at GameStop for a day, decorated cookie cakes for a year & a half, and now i roll burritos at Chipotle.
i ♥ art, music, blogging, dancing and writing,
i did ballet for about 12 years and grew up in theater,
but i really wanted to rock n' roll.
i finally picked up a bass when i was 16, thanks to my boyfriend who i'm still with all of these years later.
i've been showcasing my talents through this blog and youtube for the past 6 years,

nothing's changed but the URL

.
...or at least, i wish nothing had changed.
during the time i stopped posting as frequently,
i had probably my darkest times,

mentally

&

emotionally

.
i haven't really recovered from it, but i hope i can.
from my looks, to my name, to my interests,
i've always been different.
i'm one of those people who have just never been "

normal

."
it is really NOT getting any easier...
but i keep being true to myself,
no matter how many people don't like it.
i put it into my head a couple years ago that i wasn't going to give a single fxck what anyone thought of me unless it was positive.
my self-perception has been better ever since.
i still struggle with liking myself, but it's not as bad as it was.
i'm outgoing, quiet, adventurous, anxious, kind of detatched, but for the most part, kind of awesome.
but i think i'm cooler off the internet...
if you read this, you must be really bored.
if you are, then i'm sorry!
i love you all who've followed me over the years!
[[xo]]
My Addictions:
Art, Music, Blogging, grunge, glam metal, goth rock, Cheatah Print, the 80's, piercings, tattoos, skeletons, Psychology, hearts, photography & editing, writing, bats, cats, snakes, Drag Queens, Elvira, fashion, H.I.M., boots, fishnets, platform shoes, europop, finnish metal, smoke, chains, symbolism, cocktails, nightlife, cultures Romance, matcha, mahjongg
Movies: Sleepy Hollow, Shutter Island, Kung Pow!, Coffee Samurai, Triple Dog, Demolition Man, Pretty In Pink, Sixteen Candles, Grease, SLC Punk, Star Trek, Terminator [trilogy], Terminator: Salvation, The Anarchist Cookbook, Itty Bitty Titty Comittee, Dahmer, Cherry, Homeward Bound, Pokahontas, The Hunchback of Notre Dame, The Gwen Aruajo Story, X-Men [trilogy], X-Men Origins: Wolverine, X-Men First Class, Candyman, Hellraiser [series], Horns, Mr.Nobody, Tim Burton's Batman


Television:
Jackass, Viva La Bam,
Buffy The Vampire Slayer, Angel, That Metal Show, Law & Order: SVU,
RuPaul's Drag Race, Wilfred, F.R.I.E.N.D.S., My So-Called Life, Degrassi, 1000 Ways to Die, Manswers, Family Guy, American Dad, Robot Chicken, Regular Show, Adventure Time
Anime: Sailor Moon, Tenchi Muyo, Hidamari Sketch, Dragonball Z, Pokemon [original], Peach Girl, Akane Iro, La Corda d'Oro ~primo passo~, Maid-Sama, Cardcaptors, Hamtaro, Inuyasha, Noein, Blood+, Negima, Beck: Mongolian Chop Squad, Naruto, Nana, .hack//SIGN
Music: H.I.M., Crashdiet, Santa Cruz, Reckless Love, Stone Temple Pilots, The Used, blessthefall, Soundgarden, Temple of the Dog, Crystal Castles, Gackt, Dir En Grey, AFI, Sex Pistols, Motley Crue, The Cure, Scary Kids Scaring Kids, Miss May I, The 69 Eyes, Joan Jett, Pink Spiders, Mad Season, U-KISS, Shonen Knife, Story Of The Year, Parkway Drive, Korn, Saliva, Candlebox, Negative, Type O Negative, The GazettE, From First To Last, Alice In Chains, Hawhorne Heights, Poisonblack, Silverstein, Eisley, KiTTiE, Las Ketchup, Depeche Mode, Black Tide, Metallica, 12 Stones, Underoath, Showbread, Ehkymosis, Juanes, Shakira, One Direction, Daddy Yankee, Voltio, Hopsin, Michael Jackson, Alice In Chains, Screaming Trees, Nirvana, Smile.DK, Def Leppard, Rancid, The Kills ...and many more.